Portable Hazardous Gas Monitoring
EnviroLive's real-time monitoring and communication alerts provides a perfect platform for critical Hazardous Gas Monitoring. Gases such as H2S, SO2, VOCs, and CO can be monitored in real-time providing up-to-the-second Email or SMS reports back to workers, residents, or office staff. With the EnviroLive Solar Communication Package remote monitors can be run throughout the year with little maintenance needed.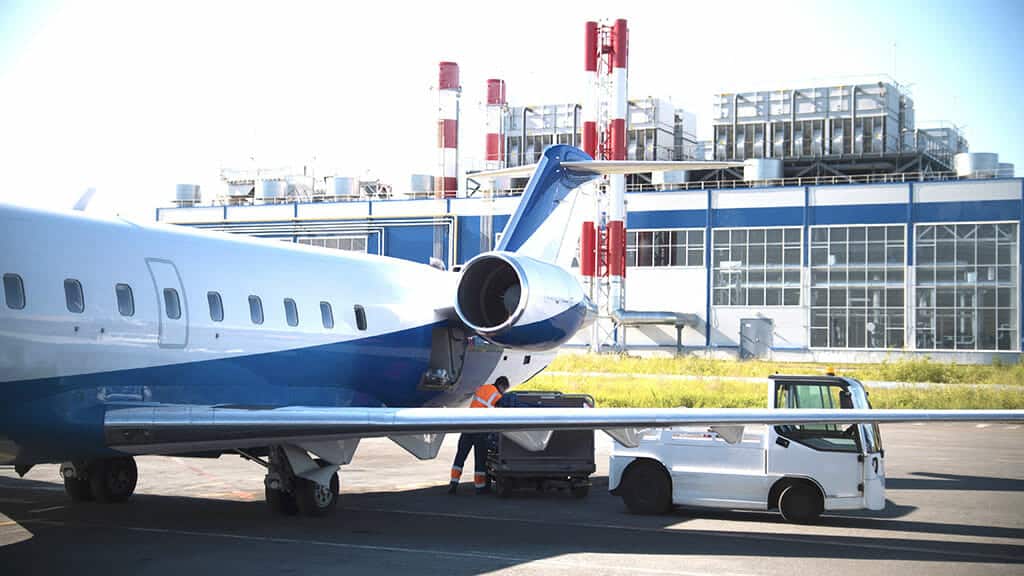 EnviroLive designs and builds real-time perimeter monitoring systems for industrial factories, oil and gas plants, and even concerned residents. With the real-time alarming we can provide alarming at a cost far lower then our competitors while still ensuring equipment integrity.
Communications alarms will notify stakeholders of malfunctioning equipment within the hour of a failure so maintenance actions can be performed. EnviroLive can provide custom hardware to provide on-site alarming such as siren's or beacons to add additional level of notification.
EnviroLive can provide both on-site and remote alarming for toxic gases.

Quick integration with existing equipment can instantly provide online real-time callouts to existing on-site systems

Portable remote monitoring enclosures are available with EnviroLive Solar Communication Packages

EnviroLive Sentinel's provide real-time alarms when safe levels are breached

EnviroLive's vendor-agnostic cloud monitoring system supports hundreds of toxic gas monitors from different manufacturers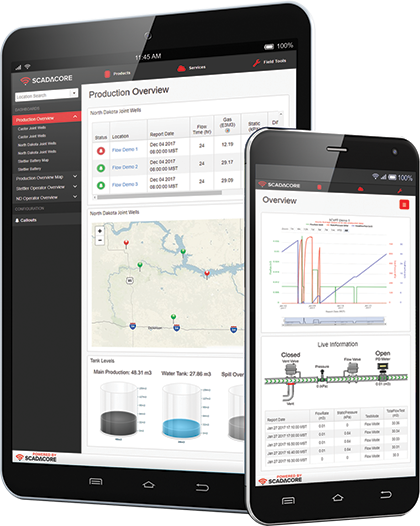 EnviroLive Dashboard
EnviroLive's products and packages are all cloud-ready, providing a complete easy-to-install solutions for HSE & CBRNE monitoring.
EnviroLive's dashboard is fully-featured with powerful graphing features, voice / SMS / email alarm callouts, and data import and export support, all packaged in an all-inclusive package.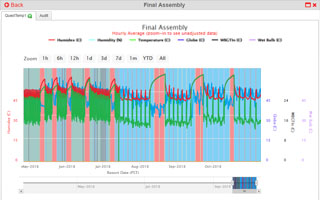 EnviroLive's Cloud-Ready system collects remote data to provide daily, hourly, or real-time reports. Our charting system, while feature-rich, is also easy-to-use, allowing clients to review and analyze data with powerful trending features and historical data retrieval.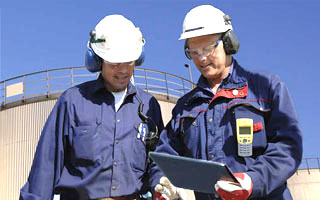 Voice, SMS, or Email alarm notifications provides you with real-time alerts when any alarm conditions is reached. Our escalating callout system sends notifications to you and your team to ensure the safety of your on-site personnel.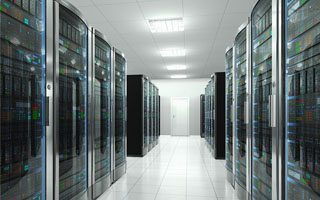 EnviroLive provides web-based monitoring and data archival, letting you access your data, trends, and reports anywhere. With secure, redundant servers, and secure remote login, we take care of all the Remote Monitoring details for you.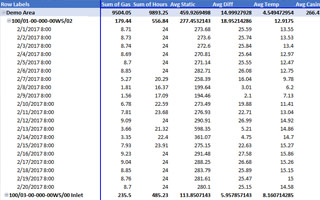 Our Cloud-Ready Export Engine provides our clients with a highly-configurable system that can export data to conform to any data formats. Our engine can integrate with any third-party systems, with supported data formats including CSV, Excel, Pivot Table, PDF, and more.
At EnviroLive, it is our privilege to have you as a client or a partner. We provide 24/7 phone support directly to an experienced technician to help with end device setup, product design, and certifications. Our support goes beyond EnviroLive, as we are part of your team.
EnviroLive Integrated Products
Our Cloud-Ready Systems are complete monitoring solutions that are preconfigured and tested from sensor to the dashboard.
The FMC Sentinel is a communication module that is connected to the Rae Systems FMC2000 unit. Rae is the industry leader in portable toxic gas and rapid deployment kits. The FMC Sentinel allows users from offset to receive alarms and notifications at the same time as the workers onsite. Connect the FMC2000 to the cloud using EnviroLive's ViaCell-1000.
There are 3 levels of reporting for the FMC sentinel with adjustable frequencies for each level.
Normal Operations – The Sentinel can send once very 10 minutes as status updates
Warning – High levels of a gas are detected but not dangerous to the workers on-site. The Sentinel will send every 30 seconds
Alarm – Dangerous levels of gas are detected. The Sentinel will send every 5 seconds
Rae Detectors can monitor a wide-range of toxic gases including: H2S, LEL, CO, O2, NH3, CL2, SO2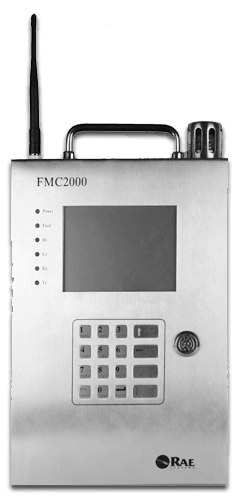 One-Stop Complete Monitoring Solution
EnviroLive is a one-stop solution for all your remote monitoring product needs. Our solutions provide monitoring for a wide-variety of sensors and measurements:
Pressure, Temperature, Flow, Humidity, Chemical Levels for Industrial Process Monitoring Applications

Temperature, Humidity, Air Quality, Sound Levels, Water Levels for Environmental Monitoring Applications

Oil Leaks, Remote Site Surveillance, Water Levels, Remote Safety Surveillance, Remote Office Security for Remote Surveillance

H2S, Carbon Monoxide, Oxygen, Methane, SO2, Benzene for Toxic Gas Monitoring

Remote docking station reports, Heat Stress, Sound Levels, Air Quality for Industrial Hygiene Monitoring Applications