EnviroLive Cloud-Ready Solutions
EnviroLive provides a full-suite of HSE and CBRNE monitoring, allowing companies and government agencies to trend and analyze remote sensor data.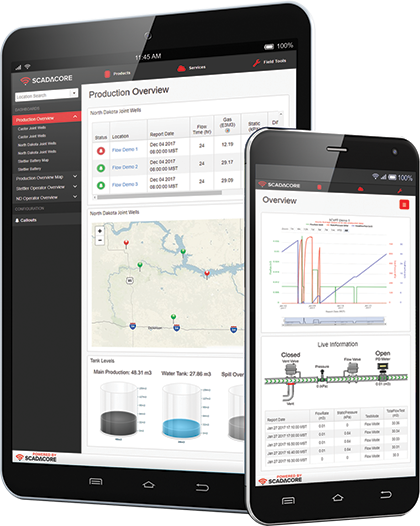 EnviroLive Dashboard
Ensure the safety of employees and military personnel by receiving real-time alarm notifications when a dangerous threshold is reached.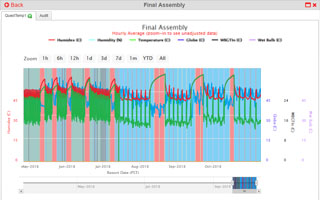 EnviroLive's Cloud-Ready system collects remote data to provide daily, hourly, or real-time reports. Our charting system, while feature-rich, is also easy-to-use, allowing clients to review and analyze data with powerful trending features and historical data retrieval.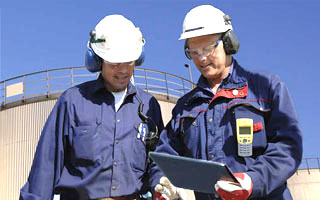 Voice, SMS, or Email alarm notifications provides you with real-time alerts when any alarm conditions is reached. Our escalating callout system sends notifications to you and your team to ensure the safety of your on-site personnel.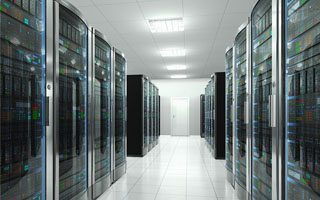 EnviroLive provides web-based monitoring and data archival, letting you access your data, trends, and reports anywhere. With secure, redundant servers, and secure remote login, we take care of all the Remote Monitoring details for you.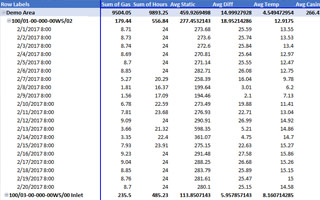 Our Cloud-Ready Export Engine provides our clients with a highly-configurable system that can export data to conform to any data formats. Our engine can integrate with any third-party systems, with supported data formats including CSV, Excel, Pivot Table, PDF, and more.
At EnviroLive, it is our privilege to have you as a client or a partner. We provide 24/7 phone support directly to an experienced technician to help with end device setup, product design, and certifications. Our support goes beyond EnviroLive, as we are part of your team.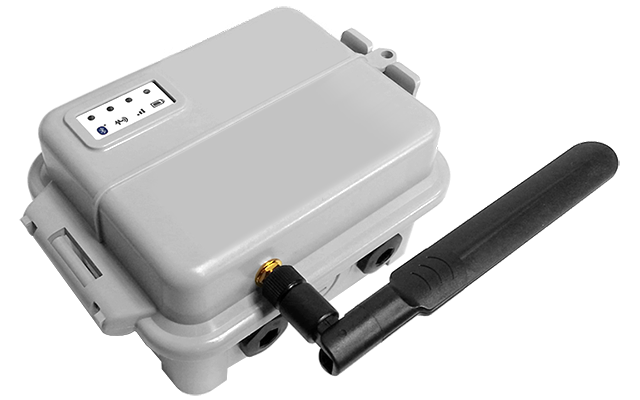 Cloud-Connect
EnviroLive Cloud-Connect products provides Plug-and-Play solutions that brings remote field data to you. Our product seamlessly integrates with our dashboard system, making EnviroLive a One-Stop solution for HSE & CBRNE Remote Monitoring.
Cloud-Connect | ViaCell-100 is an all-in-one remote monitoring package designed to provide the most cost-effective method to monitor statuses and analogs. ViaCell-100 is a cost-effective solution for a wide-range of environment monitoring applications.
Measure Levels, Pressure, and Switches, all with one device

4 AIN, 4 AOUT, 1 DIN, 1 DOUT

HART 5, HART 7, Modbus RTU, Modbus ASCII
Cloud-Ready
EnviroLive's Cloud-Ready Systems are complete monitoring solutions that are pre-configured and tested from sensor to the dashboard.
Cloud-Ready Heat Stress Package
EnviroLive's Heat Stress Packages are Cloud-Ready weather-proof enclosures that measure temperature, humidity, heat-index, WBGT, and more. The system is complete with onsite data logging, online data logging, escalating alarm notifications, and built-in connection to the cloud, allowing you to access heat stress data anytime, anywhere.
Measures / calculates WBGT indoor / outdoor, relative humidity and Heat Index / Humidex

Measures / calculates dry bulb, wet bulb, and globe temperature

Customizable packages that includes 2-sensors and 3-sensors options

Optional light-bar accessory provides highly-visible heat level warnings

Alarm notifications via Email, SMS, and Voice messages
See What is New at EnviroLive
kchan
SCADACore (www.scadacore.com), a leading provider of IIoT / remote monitoring, introduces a new initiative that focuses on providing cloud-ready HSE and CBRNE solutions. With existing clients ranging from government agencies to militaries, SCADACore's looks to [...]
kchan
The SCADACore Online Heat Stress Alarm Station provides users with the ability to set local alarms to trigger beacons and sirens alerting employees of potentially dangerous working conditions. The Alarm station is perfect of [...]