Cloud-Ready HSE & CBRNE Solutions
EnviroLive Cloud-Connect products provides Plug-and-Play solutions that brings remote field data to you. Our product seamlessly integrates with our dashboard system, making EnviroLive a One-Stop solution for HSE & CBRNE Remote Monitoring.
Heat Stress Monitor – 3M QUESTemp Remote Monitoring System
EnviroLive's Heat Stress Packages are Cloud-Ready weather-proof enclosures that measure temperature, humidity, heat-index, WBGT, and more. The system is complete with onsite data logging, online data logging, escalating alarm notifications, and built-in connection to the cloud, allowing you to access heat stress data anytime, anywhere.
All-Inclusive Pricing For As Low As $60 / Month

Measures / calculates WBGT indoor / outdoor, relative humidity and Heat Index / Humidex

Measures / calculates dry bulb, wet bulb, and globe temperature

Customizable packages that includes 2-sensors and 3-sensors options

Optional light-bar accessory provides highly-visible heat level warnings

Alarm notifications via Email, SMS, and Voice messages
Air Particulate Monitor – 3M EVM-3 / EVM-7 Remote Monitoring System
EnviroLive's Cloud-Ready Air Particulate Monitoring package combines particulate remote monitoring, air quality remote monitoring, and gas detection in a single system. Receive alarm callout notifications when a high-level threshold has been reached.
All-Inclusive Pricing For As Low As $60 / Month

Included Sensors: Relative Humidity, Temperature, CO2, CO, Particulates, PID ppm

Available Sensors: O2, H2S, NO, NO2, HCN, EtO, CL2, S02, PID ppb, Air Velocity

Measurement Parameters: Avg, Level, Max, Min, STEL, TWA

Dial-in rotary impactor

90 degree light scattering photometer

Built-in sampling pump for gravimetric analysis
Sound Level Monitor – 3M SoundPro Remote Monitoring System
EnviroLive's Cloud-Ready Sound Level Monitoring packages are used on mining sites, quarries, oil and gas drilling sites, construction sites, and more.
All-Inclusive Pricing For As Low As $60 / Month

Microphone Class/Type: Type 1

1/1 and 1/3 Octave, C-A, CNEL, Dose, Exposure, Lavg/Leq, Ldn, Ln, Max, Min, PDOSE, Peak, Sel, SPL, Taktm, TWA

Time Response: Fast, Impulse, Slow

Real-time reports with time stamps for accurate reporting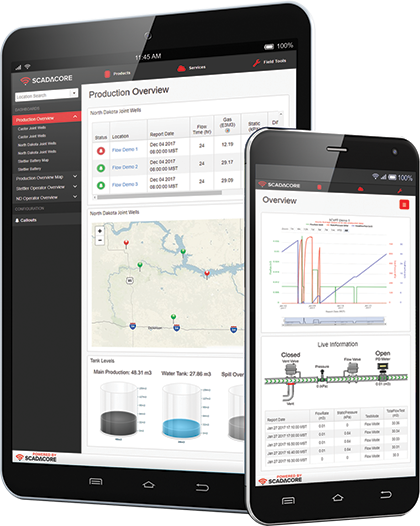 EnviroLive Dashboard
EnviroLive's server collects all the data sent by the ViaCell-100, allowing you to access the data through our dashboard system.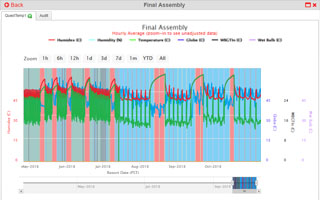 EnviroLive's Cloud-Ready system collects remote data to provide daily, hourly, or real-time reports. Our charting system, while feature-rich, is also easy-to-use, allowing clients to review and analyze data with powerful trending features and historical data retrieval.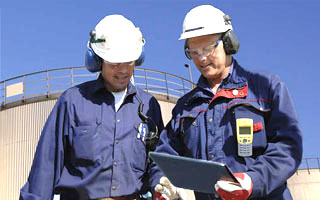 Voice, SMS, or Email alarm notifications provides you with real-time alerts when any alarm conditions is reached. Our escalating callout system sends notifications to you and your team to ensure the safety of your on-site personnel.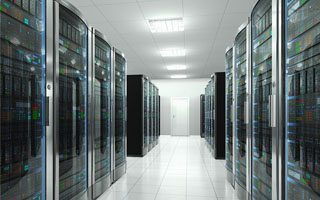 EnviroLive provides web-based monitoring and data archival, letting you access your data, trends, and reports anywhere. With secure, redundant servers, and secure remote login, we take care of all the Remote Monitoring details for you.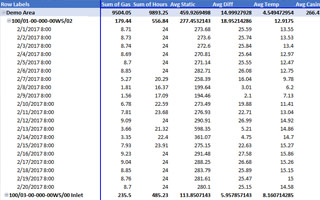 Our Cloud-Ready Export Engine provides our clients with a highly-configurable system that can export data to conform to any data formats. Our engine can integrate with any third-party systems, with supported data formats including CSV, Excel, Pivot Table, PDF, and more.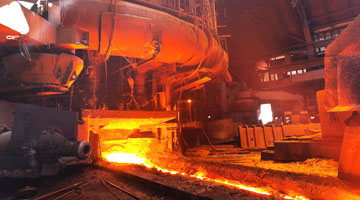 Monitor for WBGT, Humidity, Humidex, and Temperature with EnviroLive's Heat Stress Monitoring for as low as $60/month.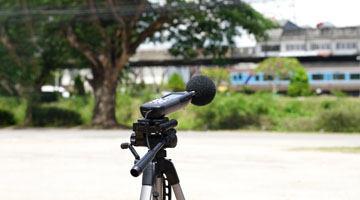 Access data through the dashboard and be alerted with alarm callouts should sound level exceed compliance requirements.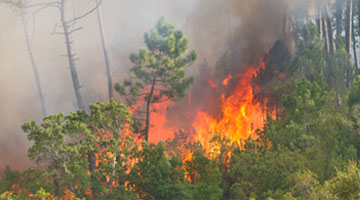 Air Particulate Monitoring
Real-time monitoring will alert employees if there is a leak of chemicals or an excess of dust particles in the air.
One-Stop Complete Monitoring Solution
EnviroLive is a one-stop solution for all your remote monitoring product needs. Our solutions provide monitoring for a wide-variety of sensors and measurements:
Pressure, Temperature, Flow, Humidity, Chemical Levels for Industrial Process Monitoring Applications

Temperature, Humidity, Air Quality, Sound Levels, Water Levels for Environmental Monitoring Applications

Oil Leaks, Remote Site Surveillance, Water Levels, Remote Safety Surveillance, Remote Office Security for Remote Surveillance

H2S, Carbon Monoxide, Oxygen, Methane, SO2, Benzene for Toxic Gas Monitoring

Remote docking station reports, Heat Stress, Sound Levels, Air Quality for Industrial Hygiene Monitoring Applications